Chicken Gyros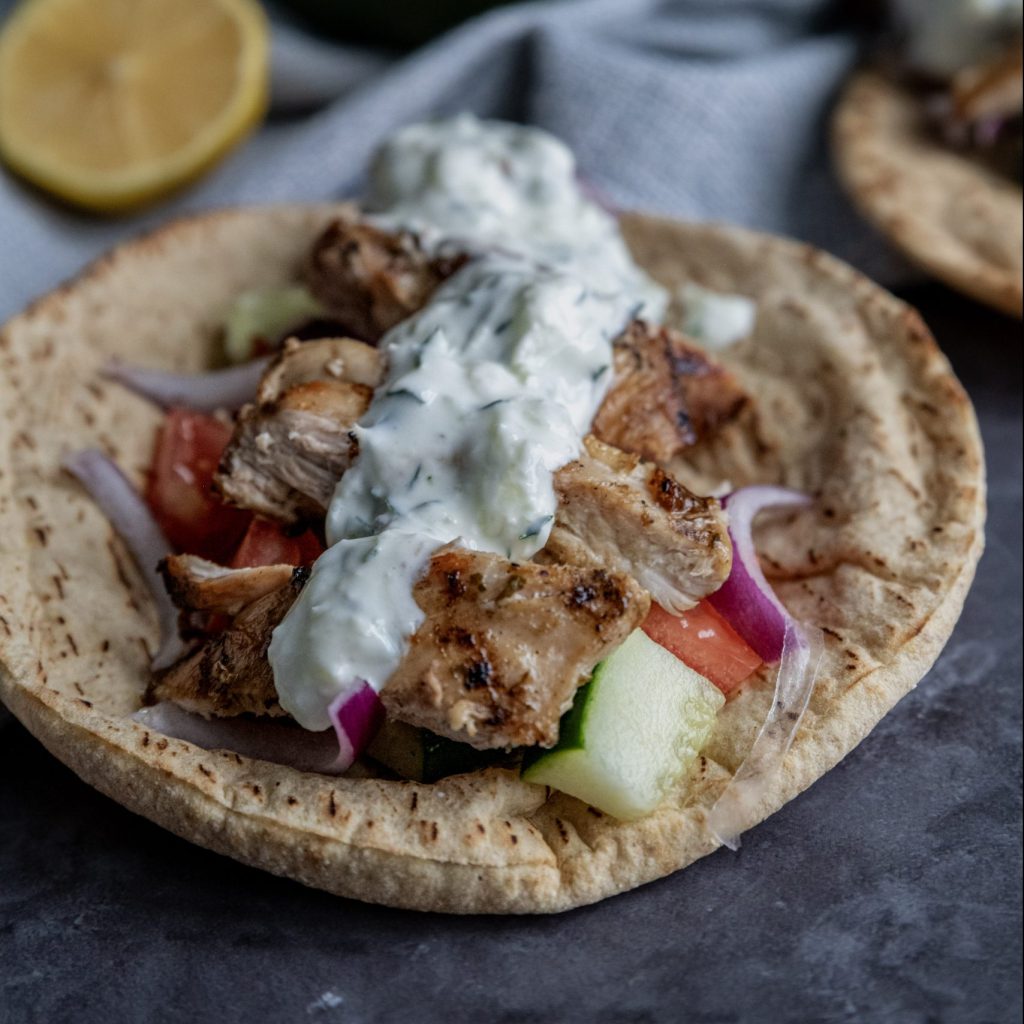 Chicken Gyros
The best part about these gyros is that they can double as a portable lunch or a filling dinner. Portable is of course relative, so long as you don't overstuff the gyro! Try to marinate the chicken earlier in the shift then grill for the best flavor.
Active Prep Time: 10 minutes
Makes 6 servings
Ingredients
3-5 lb boneless, skinless chicken thighs
4 garlic cloves
¼ cup plain Greek yogurt
Juice from 1 lemon
1 tablespoon extra virgin olive oil
1 tablespoon white wine vinegar
2 tablespoons dried oregano
½ tsp salt
½ tsp black pepper
Directions
Combine ingredients in a food processor. Marinade chicken thighs for 2 hours or overnight, then grill. Serve with tzatziki sauce and whole grain pitas.
Nutrition
1 medium chicken thigh: 125 calories, 0g carbohydrate, 6g fat, 17g protein, 0g fiber
Notes
Megan Lautz, MS, RD, CSCS, TSAC-F
Megan is a Registered Dietitian and coach who specializes in firefighter nutrition. Megan's mission is to help firefighters perform better, recover faster, and enjoy long healthy retirements. Megan is the owner of RescueRD LLC, which provides nutrition seminars and coaching for tactical athletes across the country. Check out @Rescue.RD on Facebook and Instagram.