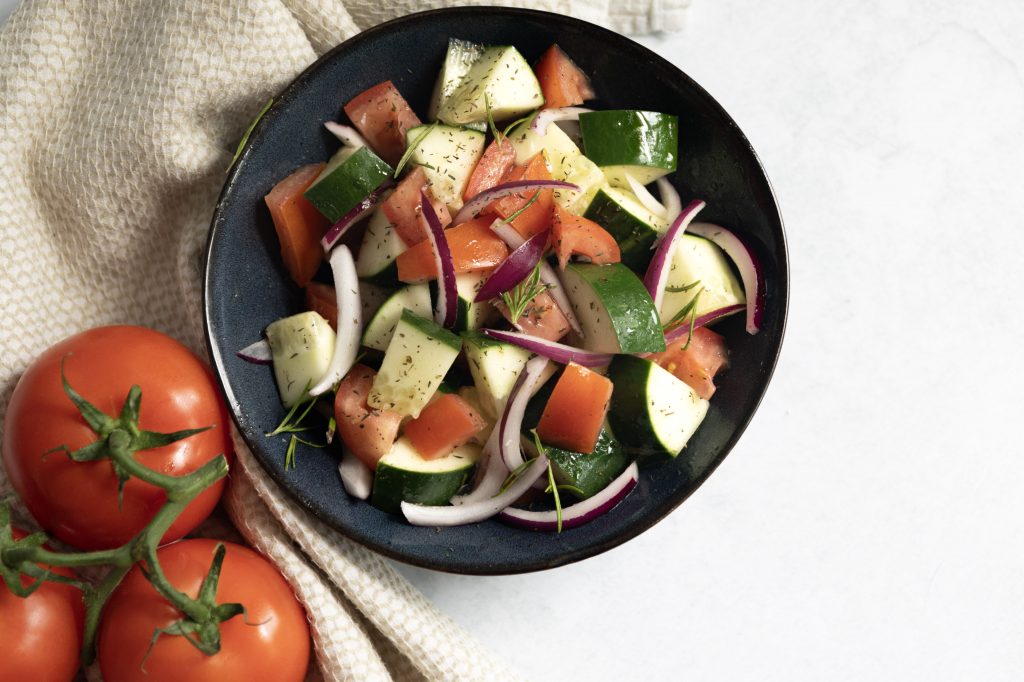 Cucumber Tomato Salad
Does one of your shiftmates have a thriving garden? If so, this is the perfect side salad to throw together. It's a simple and fresh recipe to pair with grilled chicken or fish. Roma tomatoes or tomatoes on the vine are two great options if you need to grab tomatoes at the store.
Active Prep Time: 10 minutes
Makes 4 servings
Ingredients
1 medium cucumber, diced
3 tomatoes, diced
½ red onion, sliced
1 Tbsp red wine vinegar
1 Tbsp olive oil
2 Tbsp chopped fresh parsley
1 tsp italian seasoning
½ tsp salt
Directions
Dice the tomatoes and cucumber to medium or large chunks. Slice the red onion. Toss all of the ingredients together and serve.
Nutrition
¼ recipe: 60 calories, 7g carbs, 4g fat, 1g protein, 2g fiber
Megan Lautz, MS, RD, CSCS, TSAC-F
Megan is a Registered Dietitian and coach who specializes in firefighter nutrition. Megan's mission is to help firefighters perform better, recover faster, and enjoy long healthy retirements. Megan is the owner of RescueRD LLC, which provides nutrition seminars and coaching for tactical athletes across the country. Check out @Rescue.RD on Facebook and Instagram.