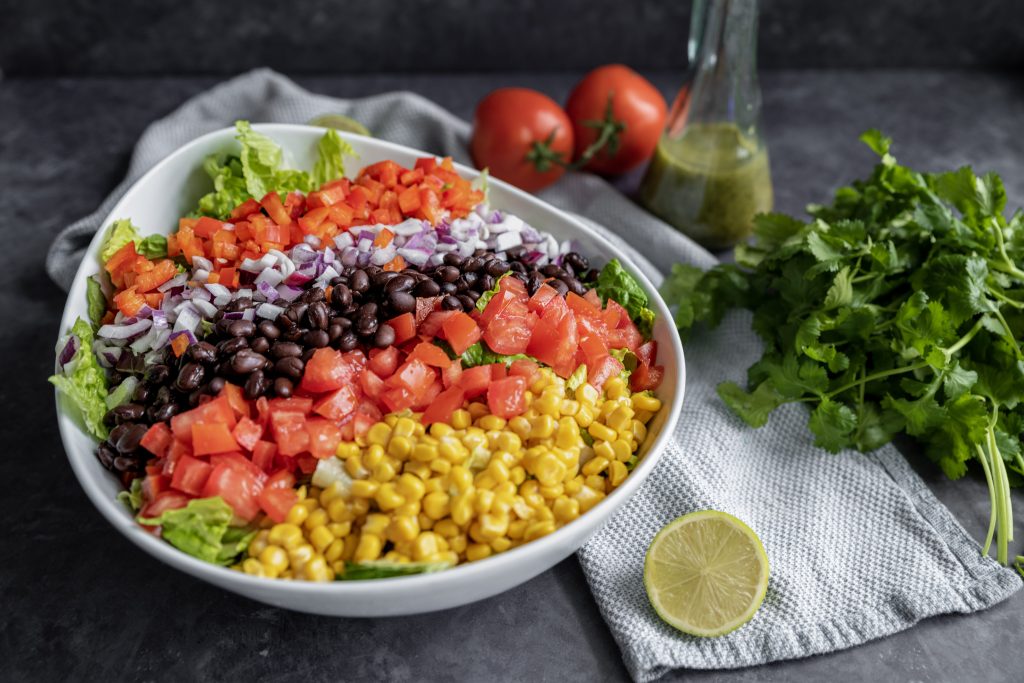 Celebrate Cinco de Mayo with this bright summer salad! This salad has a variety of veggies and beans which boosts the variety of cancer-fighting antioxidants. Pair with the Cilantro Lime Dressing/Marinade.
Active Prep Time: 10 minutes
Makes 6 servings
Ingredients
2 large heads of romaine lettuce
1 roma tomato, diced
1 small bell pepper, diced
1 red onion, diced
1 cup corn (canned, drained)
1 cup black beans (canned, drained)
Directions
Chop all ingredients and combine them in a large bowl.
Pair with the Cilantro Lime Vinaigrette/Marinade, and serve with marinaded chicken, shrimp, or lean steak.
Nutrition
1 cup of salad, 115 calories, 25g carbohydrate, 1g fat, 6g protein, 8g fiber
Megan Lautz, MS, RD, CSCS, TSAC-F 
Megan is a Registered Dietitian and coach who specializes in firefighter nutrition. Megan's mission is to help firefighters perform better, recover faster, and enjoy long, healthy retirements. Megan is the owner of RescueRD LLC, which provides nutrition seminars and coaching for tactical athletes across the country. Check out @Rescue.RD on Facebook and Instagram.