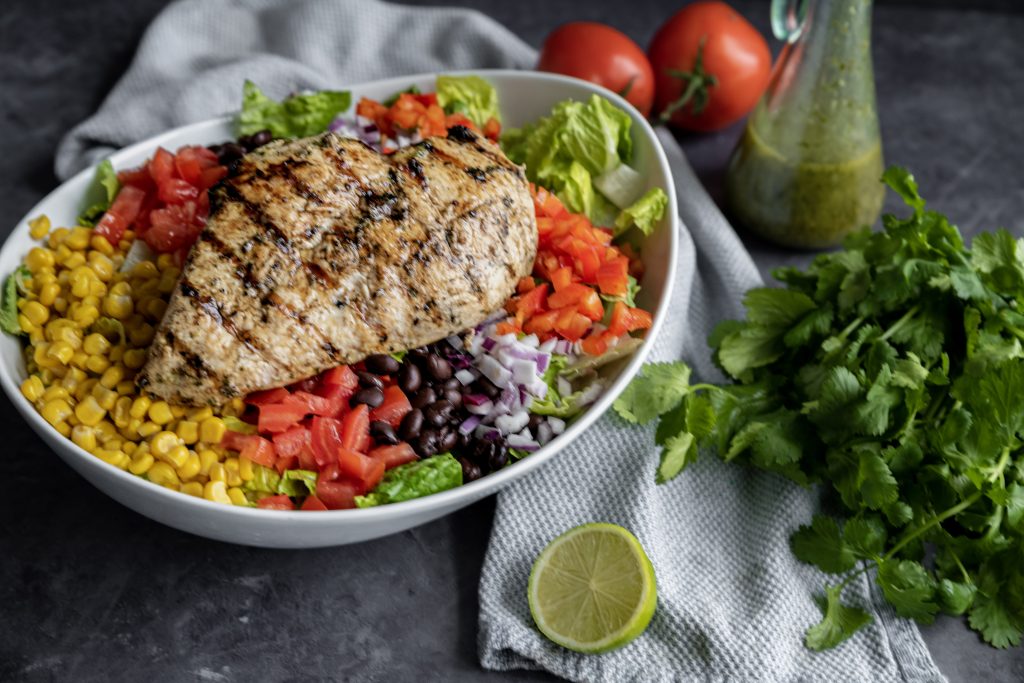 This delicious marinade comes together quickly and can double as the dressing for the Margarita Salad. While chicken is suggested to pair with the salad, shrimp or a lean steak would be other good protein options.
Active Prep Time: 10 minutes
Makes 6 servings
Ingredients
2 bunches cilantro
3 garlic cloves
¼ cup lime juice
2 teaspoons honey or agave 
½ teaspoon cumin
½ teaspoon salt
½ cup extra-virgin olive oil
3-5 lb chicken breast
Double the recipe of using for both salad dressing and a marinade for the Margarita Salad
Directions
Combine ingredients in a large ziplock bag. Use a food processor to save time chopping. Marinade a lean protein (chicken, shrimp, or lean steak) for 2 hours or overnight.
Nutrition
2 Tbsp of dressing: 140 calories, 3g carbohydrate, 14g fat, 0g protein, 0g fiber
Megan Lautz, MS, RD, CSCS, TSAC-F 
Megan is a Registered Dietitian and coach who specializes in firefighter nutrition. Megan's mission is to help firefighters perform better, recover faster, and enjoy long, healthy retirements. Megan is the owner of RescueRD LLC, which provides nutrition seminars and coaching for tactical athletes across the country. Check out @Rescue.RD on Facebook and Instagram.