Citrus Black Bean Salsa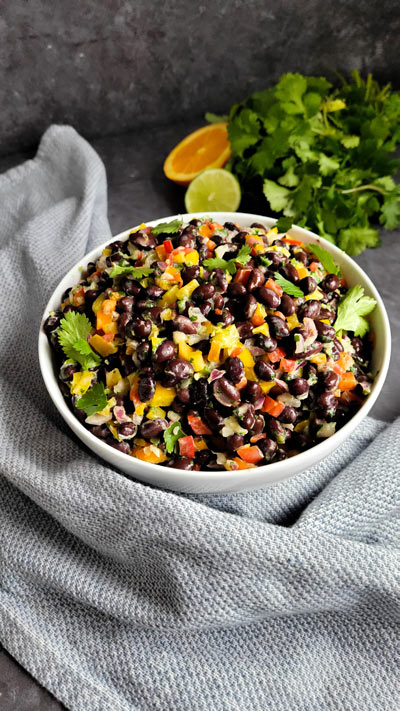 The Citrus Black Bean Salsa is a rich, creamy side that can also be used as a vegetarian burrito alternative.
Spoon the salsa into tortillas for a filling, plant-based dinner or as lunch leftovers.
Active Prep Time: 30 minutes
Makes 6-8 servings
Ingredients
1 bunch cilantro
1 orange, juiced
1 lime, juiced
1/3 c light sour cream
½ tsp salt
1 medium onion, diced
2 bell peppers, diced
1 avocado, diced
3 cans black beans, rinsed
Directions
Blend cilantro, orange/lime juice, sour cream, and salt in a blender or food processor.
Dice the onion, peppers and avocado.
Rinse the black beans.
Combine diced veggies, blender mix, and beans in a bowl.
Nutrition
1 cup: 280 calories, 15g protein, 46g carbohydrate, 5g fat, 14g fiber
Megan Lautz, MS, RD, CSCS, TSAC-F
Megan is a Registered Dietitian and coach who specializes in firefighter nutrition. Megan's mission is to help firefighters perform better, recover faster, and enjoy long healthy retirements. Megan is the owner of RescueRD LLC, which provides nutrition seminars and coaching for tactical athletes across the country. Check out @Rescue.RD on Facebook and Instagram.