Crockpot Chicken Tacos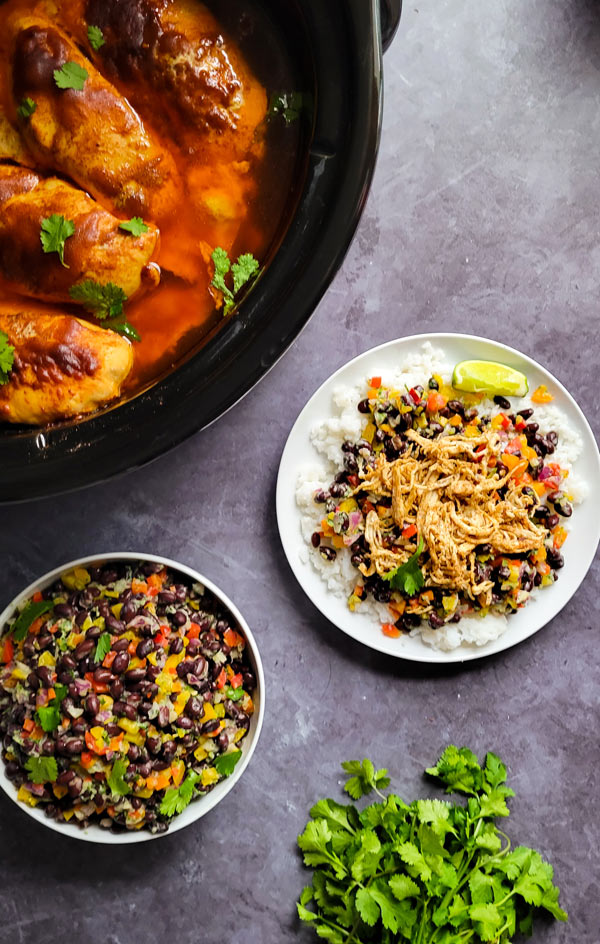 Need a low maintenance dinner? Toss chicken in at the beginning of your shift and shred at dinner without
worrying about call interruptions! Pair with the Citrus Black Bean Salsa or whole grain tortillas for a balanced meal.
Active Prep Time: 20 minutes
Makes 6-8 servings
Ingredients
1 pack of 4-5 chicken breasts
1 cup salsa
2 limes, juiced
1 packet low sodium taco seasoning
Directions
Place all ingredients in a crockpot.
Cook on low 8-10 hours or high for 4-6 hours. Cooking on low will result in more tender chicken that is easy to shred.
Drain excess broth and shred chicken.
Nutrition
6 oz shredded chicken: 180 calories, 34g protein, 2g carbohydrate, 4g fat, 0g fiber
Megan Lautz, MS, RD, CSCS, TSAC-F
Megan is a Registered Dietitian and coach who specializes in firefighter nutrition. Megan's mission is to help firefighters perform better, recover faster, and enjoy long healthy retirements. Megan is the owner of RescueRD LLC, which provides nutrition seminars and coaching for tactical athletes across the country. Check out @Rescue.RD on Facebook and Instagram.