Patriotic Angel Food Cake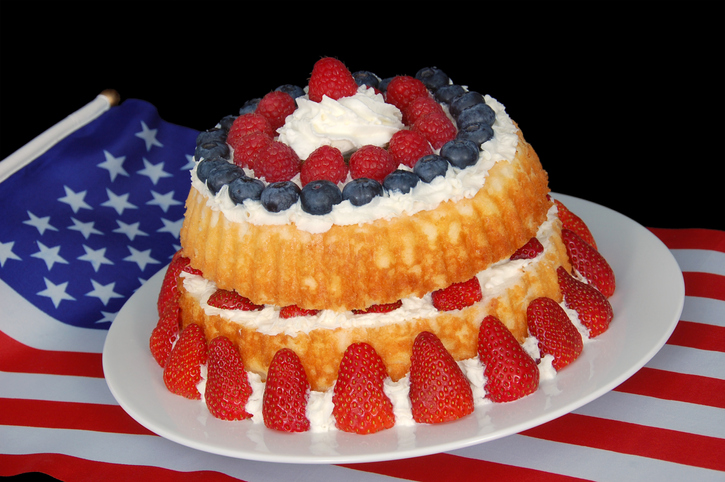 Need a lighter dessert for the fourth of July? This cake couldn't be easier! Angel food cake is made with egg whites and no butter – cutting the fat and calories significantly. If you have time, you can always make the cake from scratch. Buying a premade cake saves time, allowing you to enjoy your time with your family or shift.
Active Prep Time: 15 minutes
Makes 12 servings
Ingredients
1 premade angel food cake 
1-2 containers light cool whip 
1 container strawberries 
1 container blueberries 
Directions
Buy a pre-made angel food cake at the store, slice width-wise into thirds.
Top with light cool whip and berries.
Refrigerate for 1 hour prior to serving. Or, leave ingredients out for shiftmates to assemble to their own taste
Nutrition
1 small slice with 1/4 c light cool whip is 170 calories, 1g fat, 35g carbs, 4g protein.
Megan Lautz, MS, RD, CSCS, TSAC-F
Megan is a Registered Dietitian and coach who specializes in firefighter nutrition. Megan's mission is to help firefighters perform better, recover faster, and enjoy long healthy retirements. Megan is the owner of RescueRD LLC, which provides nutrition seminars and coaching for tactical athletes across the country. Check out @Rescue.RD on Facebook and Instagram.