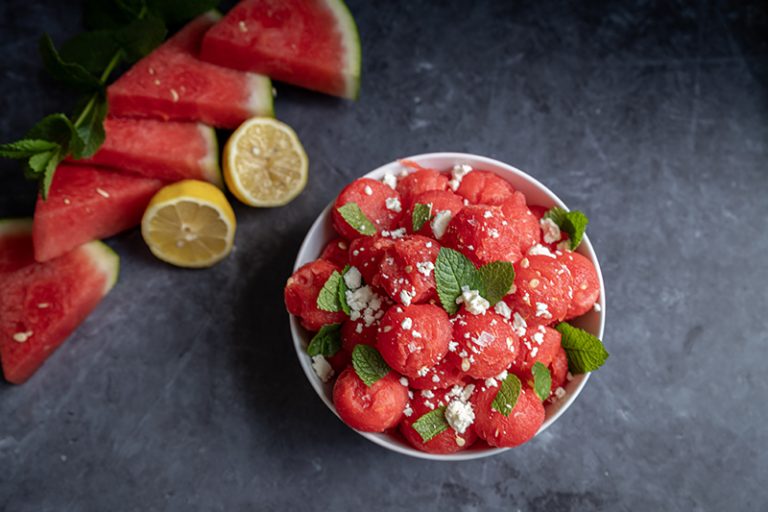 Want a fresh summer salad? Take watermelon to the next level with feta and a squeeze of lemon. Watermelon has a high water content, which contributes to hydration in the hot summer months.
Active Prep Time: 20 minutes
Makes 6-8 servings.
1 medium watermelon, cubed

1 lemon, zested and juiced

1, 4 oz container of crumbled feta

3 tablespoons fresh mint, chopped

½ tsp flaky sea salt
Gently toss all ingredients and serve.
1 cup salad: 115 calories, 5g protein, 13g carbohydrate, 6g fat, 1g fiber
Megan Lautz, MS, RD, CSCS, TSAC-F
Megan is a Registered Dietitian and coach who specializes in firefighter nutrition. Megan's mission is to help firefighters perform better, recover faster, and enjoy long healthy retirements. Megan is the owner of RescueRD LLC, which provides nutrition seminars and coaching for tactical athletes across the country. Check out @Rescue.RD on Facebook and Instagram.