Reeses Banana Bites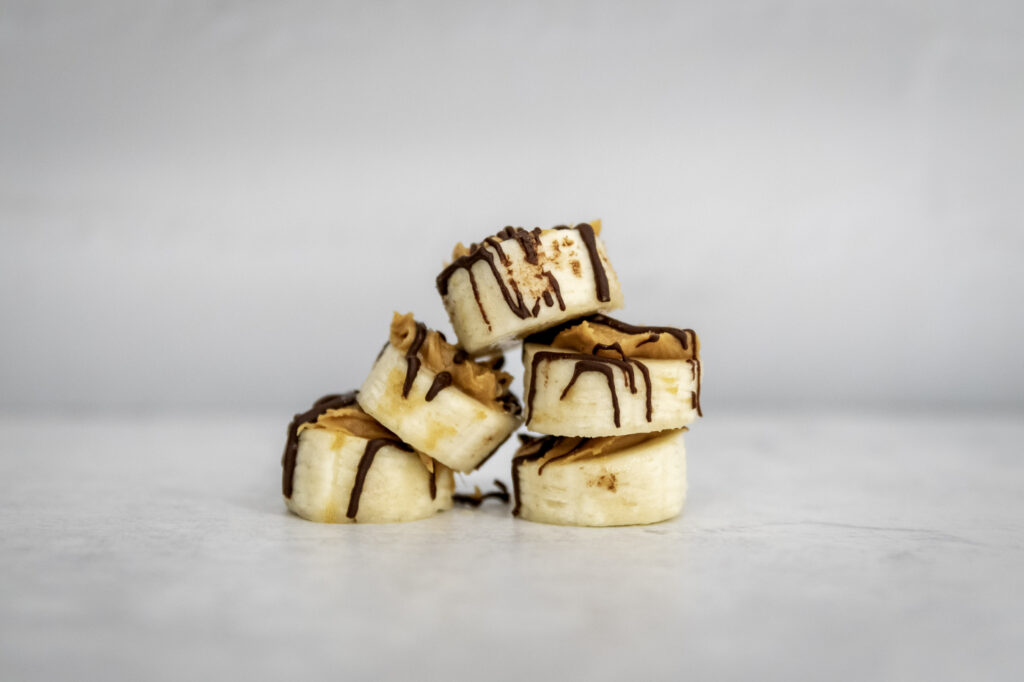 Does your shift crave something sweet after dinner? These Reeses Banana Bites are a quick and easy option to curb that craving.
Active Prep Time: 15 minutes
Makes 6 servings
Ingredients
3 bananas
¼ c peanut butter
1 tsp coconut oil
¼ c chocolate chips
Directions
Slice the bananas into round slices – or slice them in half lengthwise to save time
Top with peanut butter.
Heat up the chocolate chips and coconut oil in the microwave in 30-second increments until melted. Drizzle over bananas. Freeze for at least 1 hour and serve.
Nutrition
½ banana: 170 cal, 22g carb, 9g fat, 4g protein, 3g fiber
Megan Lautz, MS, RD, CSCS, TSAC-F
Megan is a Registered Dietitian and coach who specializes in firefighter nutrition. Megan's mission is to help firefighters perform better, recover faster, and enjoy long healthy retirements. Megan is the owner of RescueRD LLC, which provides nutrition seminars and coaching for tactical athletes across the country. Check out @Rescue.RD on Facebook and Instagram.