Reese's Overnight Oats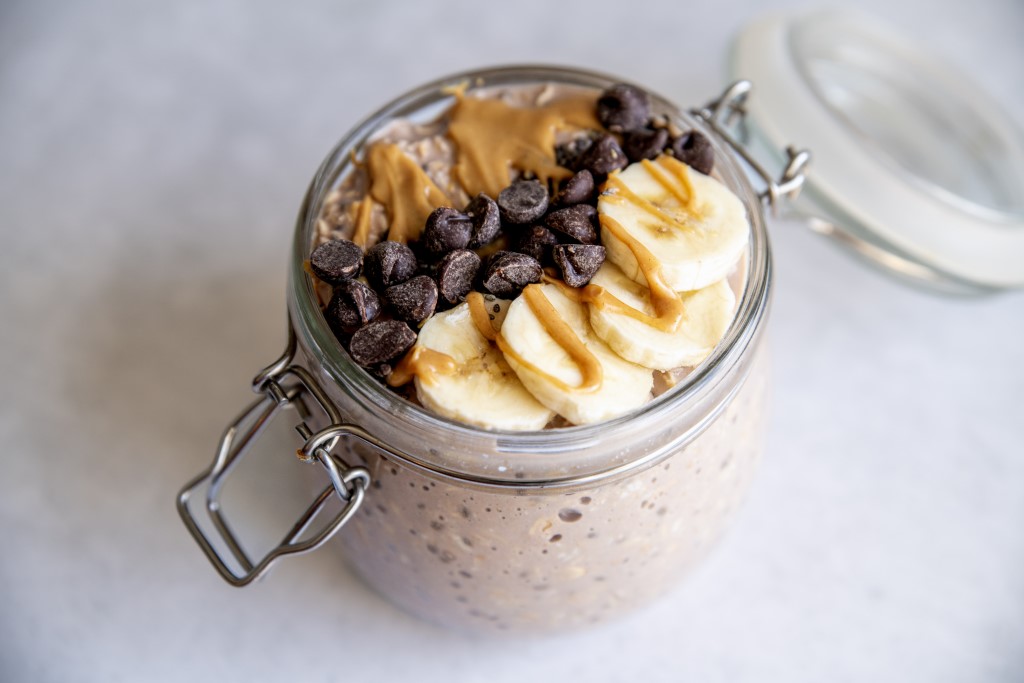 Who doesn't love chocolate and peanut butter first thing in the morning? Oatmeal is a great source of fiber, which can keep you full until lunch. Adding chia seeds to oatmeal also boosts the fiber content.
Active Prep Time: 3-5 minutes
Makes 1 serving
Ingredients
1 scoop chocolate protein powder
½-3/4 c milk
½ c old fashioned rolled oats
1 Tbsp Chia Seeds
0.5 Tbsp peanut butter
1 Tbsp mini chocolate chips
1 banana, chopped into small to medium sized chunks
Directions
Whisk the protein powder into milk in a shaker. Combine the shake and remaining ingredients in a mason jar and refrigerate overnight.
Grab and enjoy cold in the morning, or heat for 1 minute if you prefer your oatmeal warm.
Nutrition
600 calories, 78g carbs, 17g fat, 39g protein, 10g fiber
Notes
For added sweetness, add Truvia or your preferred artificial sweetener. You shouldn't need much!
Megan Lautz, MS, RD, CSCS, TSAC-F
Megan is a Registered Dietitian and coach who specializes in firefighter nutrition. Megan's mission is to help firefighters perform better, recover faster, and enjoy long healthy retirements. Megan is the owner of RescueRD LLC, which provides nutrition seminars and coaching for tactical athletes across the country. Check out @Rescue.RD on Facebook and Instagram